Our Latest Blog Posts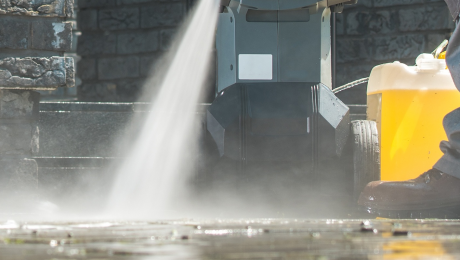 The importance of concrete can't be overstated. It is the most widely used man-made material on the planet.
A recent blog post by Bill Gates is titled, "Have You Hugged a Concrete Pillar Today?" He quotes Vaclav Smill who "argues that the most important man-made material is concrete, both in terms of the amount we produce each year and the total mass we've laid down. It is the foundation (literally) for the massive expansion of urban areas of the past several decades, which has been a big factor in cutting the rate of extreme poverty in half since 1990."
What is Concrete?
According to the University of Illinois Department of Materials Science and Engineering, concrete is a composite material which is made up of a filler and a binder. The binder (cement paste) "glues" the filler together to form a synthetic conglomerate. The constituents used for the binder are cement and water, while the filler can be fine or coarse aggregate… It is important to distinguish between cement and concrete as they are not the same."
Cement is not used on its own. When it's mixed with fine filler you get mortar for masonry. When it's mixed with coarse sand and gravel you get concrete. Another key piece of the equation is water. The amount of water you use determines the strength of the aggregate. "Low water to cement ratio leads to high strength but low workability. High water to cement ratio leads to low strength, but good workability." It can be further strengthened by adding rebar – reinforcing steel bars.
Strengths and Weaknesses
Concrete is strong enough to bear the heavy load of a skyscraper without compressing. It can resist the pressure of water behind a dam. It can support thousands of cars, trucks, and busses on a bridge. There is a reason that concrete structures from the Roman Empire still exist.
Concrete can also deteriorate. In places like Wisconsin, where the temperatures drop below freezing every year, water from snow and rain can penetrate its surface. The water expands about 9% in volume as it freezes. When it melts during warmer weather it causes the material to weaken over time. Concrete also deteriorates when exposed to certain chemicals such as acids which are present in spills, or salts and alkalis which are used to treat driving surfaces in winter.
At Wahlen Works, we know concrete. We understand it's properties and we know how to preserve it. The surface needs regular washing to remove acids, salts, and alkalis. It needs to be sealed once every five years or so. We are ready to bring our expertise to your unique property challenges and save you money over the long-term.
Concrete Trivia
The first concrete street in America was built in Bellefontaine, Ohio in 1891.
The heaviest concrete structure in the world today is the Three Gorges Dam in China, which opened in 2003. It weighs 144,309,356,753.51 pounds. 
In 1819, the first known parking garage was built for the Hotel La Salle in Chicago. 
The Pantheon in Rome has the world's largest unreinforced concrete dome. 
In the modern world, only water is used more than concrete.