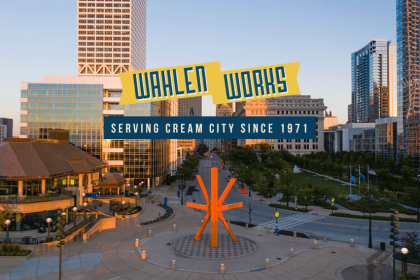 The big news coming out of Milwaukee this year is that there will be Summerfest. It will take place at the tail end of summer on September 2-4, 9-11, and 16-18, 2021 and feature more than 1,000 performances on 12 stages at its home in the Henry Maier Festival Park.
There's going to be a lot of fun. There's also going to be a lot of trash and spills and stains and mess. Oddly enough, we don't mind that. After a year of lockdowns and restricted activity, a lot of people are ready to get out and have fun and we're ready to get out and clean up after them. As we all look forward to Milwaukee's exciting and eventful summer, we've got some recommendations for you for festivals and events that are on the calendar as we write this.
Polish Fest. A living educational showcase of the arts, culture and tradition that is uniquely Polish. June 11-13, 2021 at Henry W. Maier Festival Park. This festival is a Milwaukee treasure. If the shows, food, cultural events, and youth Chopin competition aren't enough to tempt you, go for the vodka tasting. 
Strawberry Festival in Cedarburg. The 36th annual Strawberry Festival returns to Cedarburg this summer, on June 26-27. This free, family-oriented festival draws thousands of people each year to celebrate the humble strawberry, enjoy live music, browse and purchase original artwork from hundreds of artists, and enjoy some of the most decadent homegrown strawberries in the area.
Bastille Days. This festival is held in Milwaukee's Cathedral Square Park and is one of the largest French-themed celebrations in the United States. The free four-day bash attracts over 250,000 visitors annually who enjoy live music, an international marketplace, chef and wine demos, French and Cajun cuisine, roaming busker entertainment and a signature 43-foot Eiffel Tower replica offering hourly light shows.
Croatian Fest. Wisconsin's oldest continuous running ethnic festival will be back on July 17, 2021 at Croatian Park in Franklin. The cultural Program starts at 2:00PM featuring Croatian music and dance groups. There will be home made bakery and desserts and a full bar with Croatian beers and cordials. Traditional Croatian rotisserie is available and sells out quickly so pre-order your rotisserie lamb, pork and chicken.
Mexican Fiesta. Milwaukee's Mexican Fiesta brings the sound, culture, and taste of México to Milwaukee's lakefront on August 27, 28 & 29 this summer. Join in on the fun with three days of food, Mariachi, and Fiesta for everyone. The Mexican Fiesta is more than just a celebration; it is a vigorous declaration of community spirit at its best. This festival honors culture, tradition, and family. Don't miss it!
German Fest of West Bend. Milwaukee's German Fest has canceled its celebration for 2021, but that doesn't mean you can't still get your beer, brats, and sauerkraut in the greater Milwaukee area. West Bend's German Fest is scheduled for August 26-29, 2021 in downtown West Bend at 5th Avenue and Walnut. As an added bonus, all proceeds benefit Habitat for Humanity.
Milwaukee Air and Water Show. Join the USAF Thunderbirds at Milwaukee's lakefront July 24-25, 2021. The Milwaukee Air & Water Show is Wisconsin's premier free, family event of the summer and one of the top air shows in the Midwest. Experience the thrill of aerial and water-based acrobatics in a family-friendly environment. It's a must-do for everyone who has been cooped up too long.
Wisconsin State Fair. The grand-daddy of them all — The Wisconsin State Fair — is back August 5-15, 2021 and we can already taste the cream puffs and fried butter. The first State Fair was held in Janesville along the banks of the Rock River in 1851. In 2021, The Fair will celebrate 170 years of tradition and once again welcome over one million Fairgoers over the course of its 11-day run. We'll see you there.
It's no surprise that when Milwaukee's streets and sidewalks get busy with cars and people, they leave plenty of evidence that they were there. Get ready to welcome your friends and neighbors as they enjoy everything Milwaukee has to offer this summer. Start with a sweeping and pressure washing this spring and by August you'll certainly need a second one, along with possibly a striping and signage refresh. We recommend scheduling your appointments now so that you can get outside and enjoy the fun.