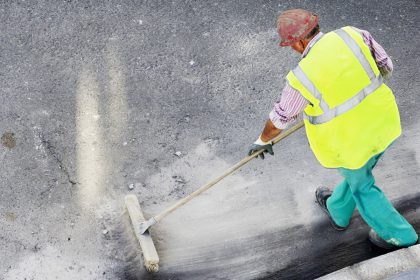 All construction projects have the same thing in common…they leave behind a mess that somebody has to clean up. Construction site clean up is not generally the responsibility of the contractor. Once they've removed their equipment and tools, they're done. But the site still needs to be made ready for occupancy — or in some situations ready for the next phase of the project. 
Debris needs to be removed and surfaces need to be made spotless. It's a big to-do list. Without experience and attention to detail, the client's first walk through can be a disappointment. 
This is where we come in. If you need a construction clean-up crew within the next few days or the next few weeks, Wahlen Works is your best choice. We are thorough, professional, and will quickly get your building clean, safe, and ready to occupy. In addition, we are flexible enough to work within your schedule and can be available on short notice. Best of all, we work quickly and carefully which gives you a greater return on your money spent. 
We offer the following construction site clean up services: 
Trash and debris removal
Concrete floor cleaning, polishing — and sealing if necessary
Removal of oil, dirt, mineral residue, and paint from masonry
Washing of walkways, entries, driveways, and parking areas
Exterior building cleaning
General pavement cleaning
Whether it's a new multi-story office building or a luxury condo development, we can get the job done. We never waiver in our commitment to excellence and your satisfaction is guaranteed.